Click here for Dimitri Gerakaris' updated Wall Relief site: http://www.wallrelief.com
This relief sculpture by Dimitri Gerakaris commemorates Longfellow's "Spreading Chestnut Tree", which stood at this very location, now the property of the Cambridge Center for Adult Education. The crown of the tree was designed so ivy grows within it and changes with the seasons. The anvil and hammer were made first and were actually used to make part of the sculpture - so part of the artwork made itself!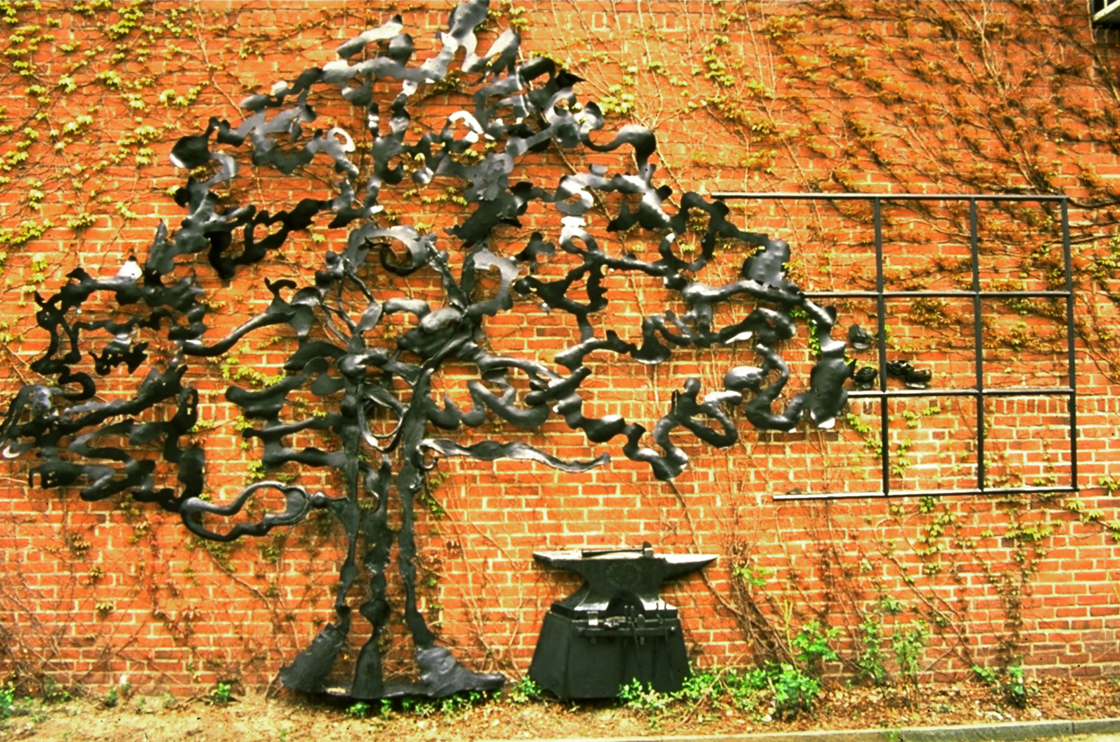 56 Brattle Street, Cambridge, Massachusetts. Forged and color-galvanized steel with forged bronze. 14x24x1.5 ft (4.3x7.3x5 m). 1989.
---
return to Home Page
For more information, please contact: dg@art-metal.com
Dimitri Gerakaris
Architectural & Sculptural Metalsmithing
69 Upper Gates Road
Canaan, New Hampshire, 03741 USA
Telephone: 603.523.7366
ALL material on this Web site Copyright © Dimitri Gerakaris 1996 -2011 a.r.r.
LAST UPDATED: January, 2011