Yellow Lady's Slipper (Cypripedium ) Gate
YELLOW LADYS' SLIPPER (Cypridedium) GATE is set at the edge of a meadow where many of its namesake grow in profusion. The purpose of this gate is not to keep anybody out, but to identify the location of the trail which pases from meadow to woodland and to celebrate the form of this native orchid.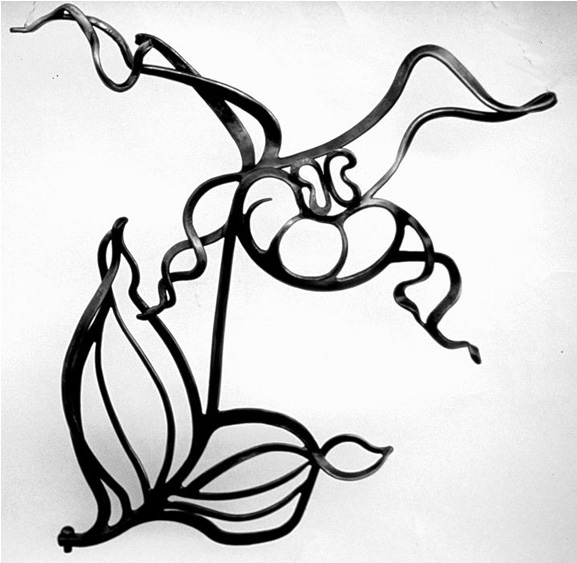 ---
---
For more information, please contact:dg@Art-Metal.com
Dimitri Gerakaris
Architectural & Sculptural Metalsmithing
The Upper Gates Road
North Canaan, New Hampshire,03741
USA
Telephone/FAX: 603.523.7366

---

ALL material on this Web site Copyright © Dimitri Gerakaris 1996 - 2002 a.r.r.
LAST UPDATED August, 2002
gates, garden gates, art, artgate,public art,wrought iron, gates, artist,sculpture,custom,sculptures,garden art, arches, archways, memorials,arbors, landscape, home and garden.