Residential Railings
Custom designed and built by Dimitri Gerakaris
This sinuous railing in Kingston Jamaica is inspired by the embroidered imagery of classical Chinese robes.
---
This five-Story Narrative Railing for a New York brownstone was designed and built to provide flow and continuity. For more details and images, click here.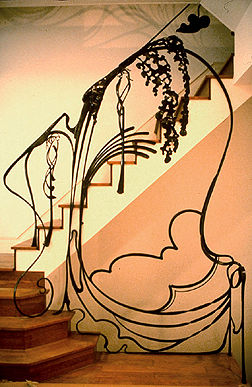 ---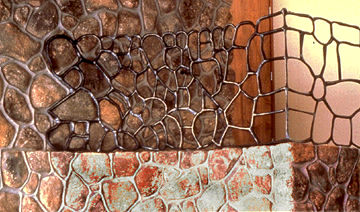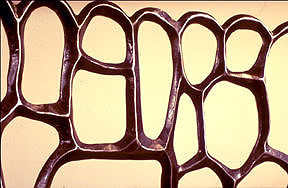 Rather than compete for attention with the exquisite masonry, this balcony was designed to become an extension and integral part of this scene (shown with detail).
---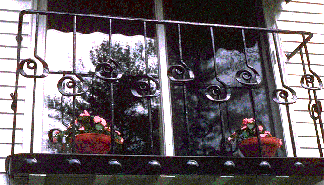 In addition to the aesthetic role of this wrought iron balcony,which overlooks a lovely garden, this was also engineered to withstand heavy snowslides off the roof - the decorative elements are also strong, springy, shock-absorbers! Steel can look delicate yet possess great strength.
---
---
For more information, please contact: dg@Art-Metal.com
Dimitri Gerakaris
Architectural & Sculptural Metalsmithing
The Upper Gates Road
North Canaan, New Hampshire, 03741
USA

Telephone/FAX: 603.523.7366
---
ALL material on this Web site Copyright © Dimitri Gerakaris1996 , 1997, 1998 a.r.r.
LAST UPDATED April, 2007